Why do you or your team need Helix?
Ever felt mis-fit to a situation - round peg in a square hole kind of mis-fit? Maybe you just can't connect to another person? Or boss? Or job? Don't give up! You can shape a day that fits better.

Have we piqued your curiousity? Click on the Individual or Teams tab below for examples of mis-fits we see and can solve with Helix.
---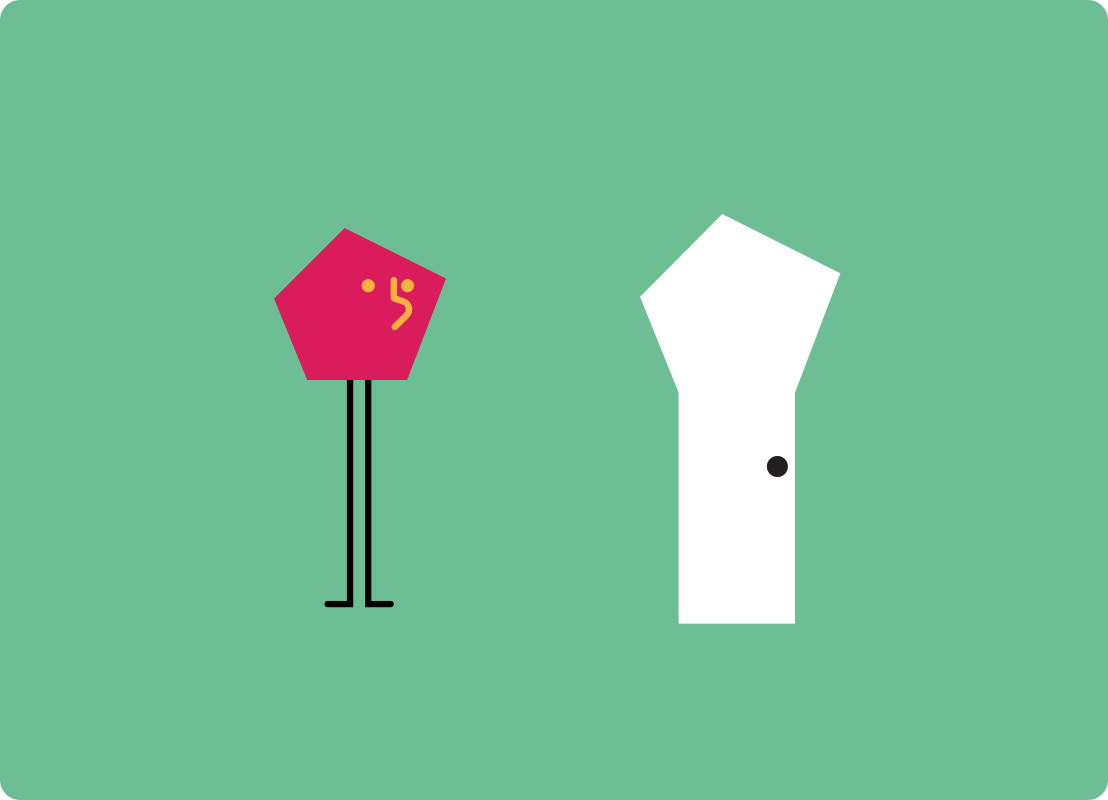 Shape a day that fits better.
Close your eyes. We know, you had to open them again to read what comes next, it's ok!

Think about that person you wished you could connect with better (colleague, client, human) and how good that would feel <insert happy sigh…>. How would connecting those dots change your life? What chances are you missing out on now?

Now what about that person who drives you crazy?! Boss, perhaps? (have you ever been caught muting them in a Zoom call...us too - whoops!). How do you get along with that human? Actually, how do you even figure them out? You think "maybe it's me" or "maybe it's them"...ugh...overwhelming, annoying, frustrating.

Helix makes you aware of the energy between people that you don't even know exists. It gives you the tools and confidence to have better conversations, better connections, just...better.

Choose to shape your new day that fits better.
Get Started
Shape a career that motivates you better.
Have you ever felt as if you could give SO MUCH MORE and no one seems to want that? It's the worst!

Is it them? Is it you? Is it the work? Ack! How do you pick a role that makes sense for you? One that will make you feel as if all your talents have been unleashed? One where, in your own way, you're making an impact?

Choose a career that motivates you better.
Get Started
Shape a team that communicates better.
Helix goes beyond personalities and gives you explicit insight into how you interact with others. This first-of-it's-kind measurement allows you to see, in real-time, your team's culture profile. How you collectively adapt to change. How you best process new information. This kind of detailed review of your team gives you customized feedback about how you can push each other productively with less drama and more accountability.

See how to make it work better for everyone.
Get Started
Shape a team that adapts better.
Adaptability is the latest "fashion" trend of business, isn't it? I mean, we all need to be adaptable to survive change, right? Well, maybe not.

Helix shows you that adaptability isn't a one-size-fits-all concept by measuring your team's tolerance for chaotic environments. And, guess what? It's different for everyone! Once you know how you and everyone around you innately reacts to the uncertainty around change, they you're armed with the knowledge you need to increase your team's readiness for change.

Get a better handle on your team's adaptability profile.
Get Started
Don't Believe Us? No problem, we have proof.
Thousands of people have found a new sense of clarity around how they see themselves and how they interact with others around them. More ease, less frustration, happier days.
...it will truly open your eyes to what you may have been missing...
As an experienced manager and leader I am always trying to find a solid way to build and lead my teams. There are numerous options out there, but if as a leader and manager you want something that truly will help you build, organize and lead your teams then I would highly recommend Helix. Once you and your team complete the assessment and gather the results it will truly open your eyes to what you may have been missing from your team(s), and yourself. Utilizing the data from Helix truly helped me and will help you align, build, and lead your team(s) to success now and in the future!
Ken from South Dakota, Independent
Features
A painless assessment
Spoiler alert: it's not 1.5 hours long...
We can get what we need with only TWELVE questions (shocking, right?). Don't overthink the questions! Just like multiple choice tests, your first hunch is usually the right one.
Provides never-before-seen information
You might be able to guess where you'll land, but what does it mean?
The Helix assessment measures your tolerance for chaos and the need you have to be connected to other people. It provides understanding around how you make decisions, how others may react to you, how to connect to someone unlike you (or a whole bunch of someones!).
Work better with others
Whether in your family, colleagues, or clients...
Comparing your results with others in your social circle will help you manage conflict, support that person, clear up confusion, or improve performance in your team.
Know your team
Don't just stop with a you-to-them comparison.
Teams work as a system. What one person does affects the others. How one person communicates with you might not be the same way they communicate with others. How one person adopts new software on their own, they may take an entirely different approach in a team. With Helix, you can see everyone on the same graph, so you can better understand how your people work together.
NEW!
Your Team Profile
The data will help you understand your team, but the Team Profile will provide you the information you seek to understand how to motivate your team, what they will find challenging, and how they move through change. The Team Profile guides your strategy to adopt faster, achieve more, and increase velocity with your team.
Pricing
We know - you can't WAIT to find out your Type!
Helix For
Individuals
Your personal results

Your top drivers

Your top fears

A video explanation

Access to One-on-One comparisons
Get Started Today
Helix For
Teams
Assessment results will give you new insight into your team, why they struggle, or how they thrive. You don't have to depend on guesswork to roll out new initiatives or hope people will just get along already! And we won't leave you to interpret all this information on your own. Our consultants can help you drive your team forward - no matter how many people you've got!
Contact for Pricing
If you're a consultant, feel free to inquire about using Helix as a tool for your clients!
Contact Us
Have a Question?
Frequently Asked Questions.